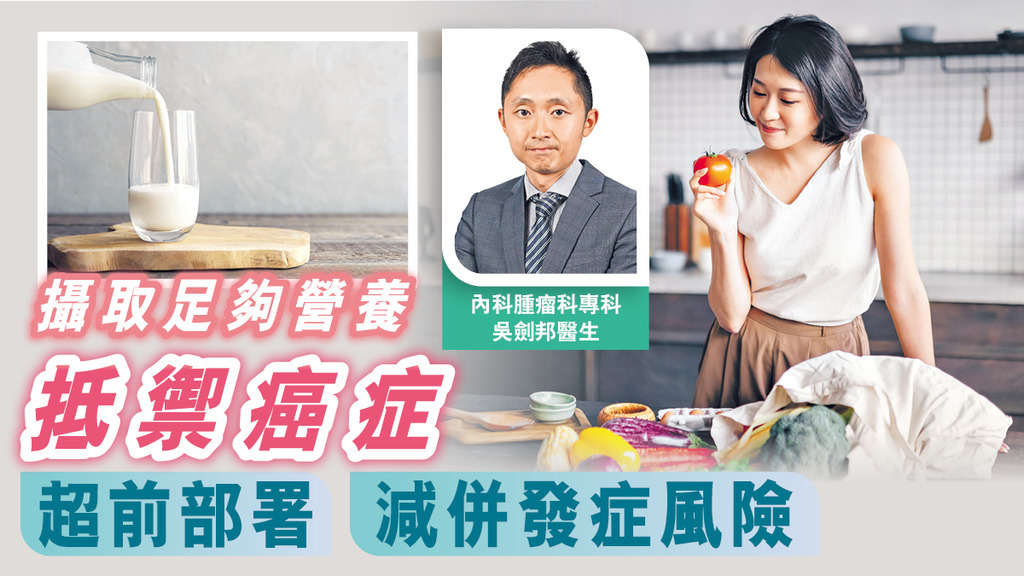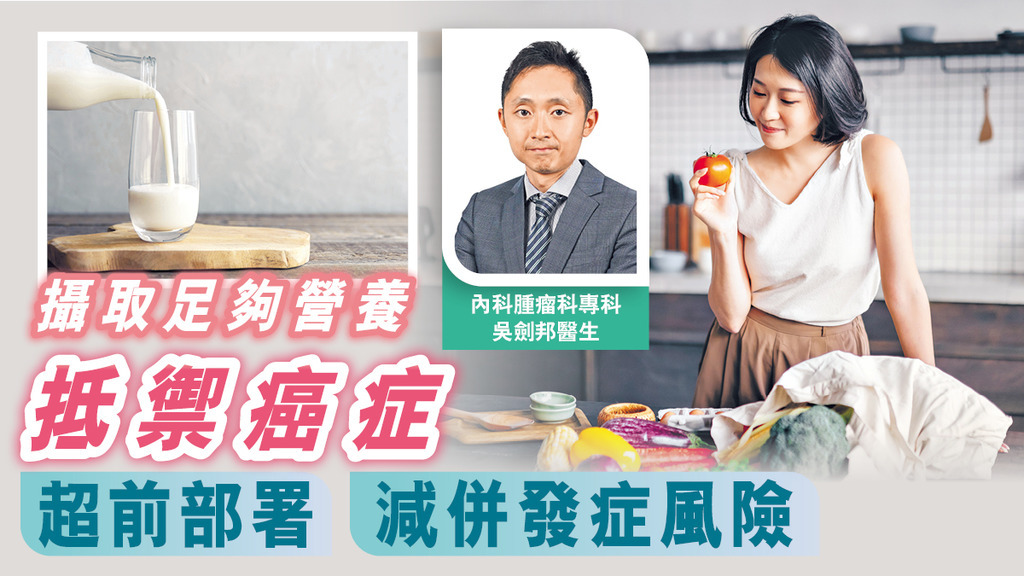 Cancer Treatment is like a prolonged battle. Facing the dual attack of tumors and treatment side effects, patients who are not well-prepared may face worsened conditions. To fight this battle, patients need to get proper nutrition before treatment, including consuming enough unsaturated fatty acids and EPA from fish oil, to boost the patient's immune system and reduce inflammation. Some doctors recommend cancer patients take supplements if they cannot get enough nutrition from their daily diet. Otherwise, poor nutrition may significantly reduce the effectiveness of treatment.
After being diagnosed with pancreatic cancer, 72-year-old Mrs. Lau (pseudonym) experienced continuous weight loss. As the tumor is located in the digestive tract, her appetite and nutrient absorption were affected. After several chemotherapy sessions, she lost more than ten kilograms and her body was unable to sustain treatment. Therefore, her attending physician recommended taking nutritional supplements, and her weight gradually increased. More importantly, her mental state improved and she became more positive and less reluctant to treatment.
A 6% reduction in body weight can affect treatment effectiveness
Malnutrition and weight loss are quite common among cancer patients. Oncologist Dr. Ng Kim Pong explains that cancer cells release inflammatory factors that cause loss of appetite and decreased desire to eat. Tumors may also compress organs, leading to difficulty eating. In addition, treatments such as chemotherapy and targeted drugs can cause side effects such as nausea and mucositis, further reducing patients' appetite and leading to nutritional imbalances.
Dr. Ng pointed out that long-term malnutrition can lead to weight loss, persistent muscle loss, and even termination of treatment due to the body's inability to withstand the drug effects. In addition, inadequate nutrient intake can lower the patient's immunity, increase the chances of infections, ulcers, intestinal mucosal inflammation, and slow wound healing. Studies have shown that a 6% decrease in body weight can significantly affect treatment outcomes and survival rates. Therefore, "eating well" is absolutely essential for patients.
EPA from fish oil helps reduce inflammation
However, "eating well" does not mean "eating bland foods". Dr. Ng emphasized that some patients believe that avoiding certain foods or eating a bland diet can have a positive effect on their condition, but this is not true. He mentioned that "Eating light means the cooking method should be simple and healthy, avoiding oily foods, strong flavors, and fried foods if possible. In fact, cancer patients do not need to completely avoid certain foods, as long as the food is hygienic and clean. The most important thing is to obtain sufficient nutrition before treatment and gain enough physical strength to cope with the later stages of treatment."
To obtain sufficient nutrition, there are several key factors: high calorie, high protein, EPA from fish oil, and sufficient antioxidants. Dr. Ng pointed out that protein helps maintain immunity and repair tissues. Rich EPA from fish oil can reduce the inflammatory response caused by cancer, improve patients' immunity, and reduce the treatment side effects. Studies suggest that patients should take 2 grams of EPA per day. Antioxidants can promote wound healing and reduce the risk of complications.
However, due to poor appetite in cancer patients, it is difficult for them to obtain the necessary nutrients through daily meals. Dr. Ng recommended drinking appropriate nutritional supplements when diagnosed with cancer to build the foundation for treatment. He added, "These nutritional supplements contain rich unsaturated fatty acids and EPA from fish oil, providing patients with sufficient calories to prevent malnutrition and facilitate the treatment process." He also suggested that patients should consult with a dietitian and their attending physician before using these supplements to evaluate their individual condition and develop a suitable nutritional plan.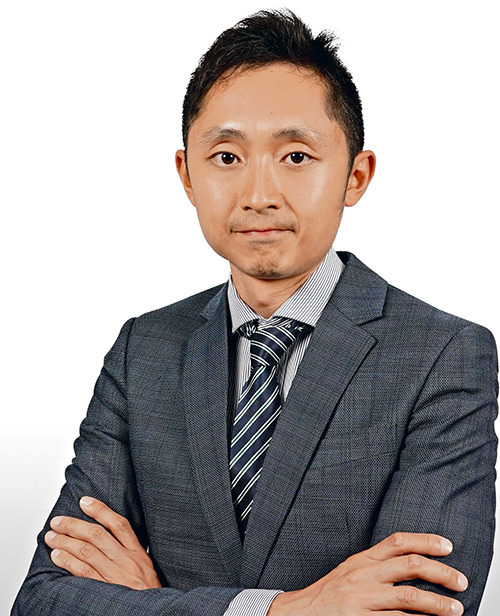 ▲Oncologist Dr. Ng Kim Pong